In this tutorial, we are going to see how simple is it to add your GPS route path in your videos. We will be able to Visualize the route you have taken; See your location as you move along the path. See your trajectories on a projected map and finally include it in your video: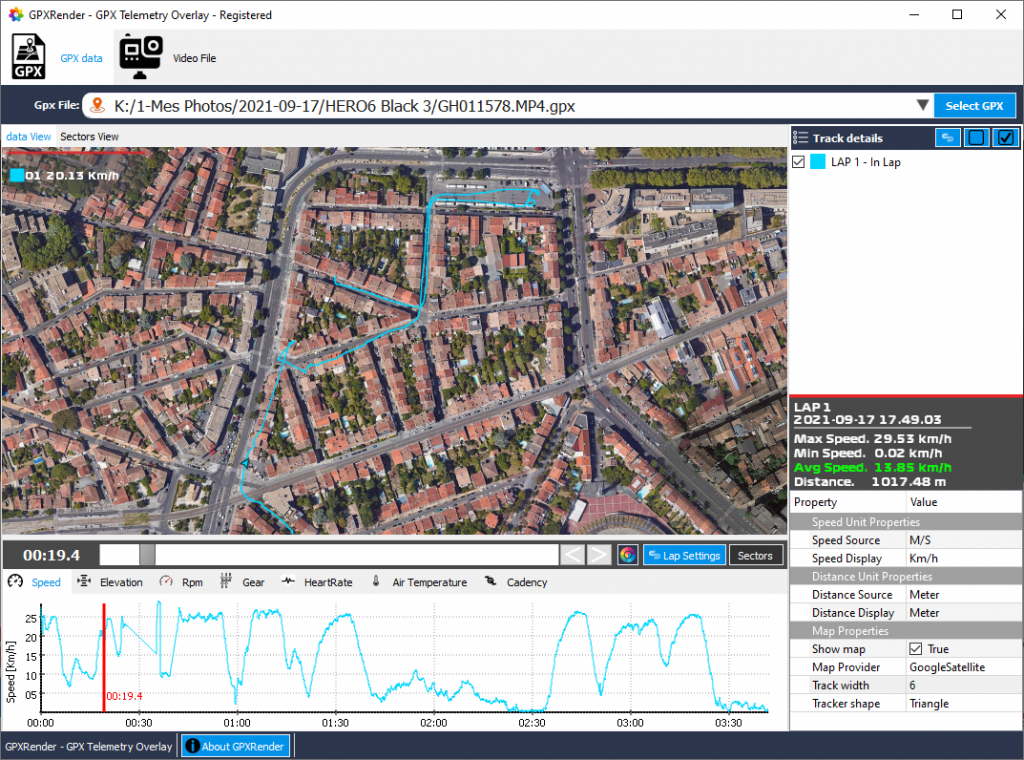 MacOSX users: You can download GPXRender here If you don't have it yet installed on your computer. Unzip the file, you will find a file called "GPXRender.app". Right click on it and click on "Open" in the menu. Confirm that you want to open it.
Launch GPXRender then select your video file (can be a GoPRO video file) containing GPS metadata (your can also open a GPX file to add GPS information on any video). On the "Video file" tab, you will be able to add a MAP widget or load a theme already containing the MAP widget.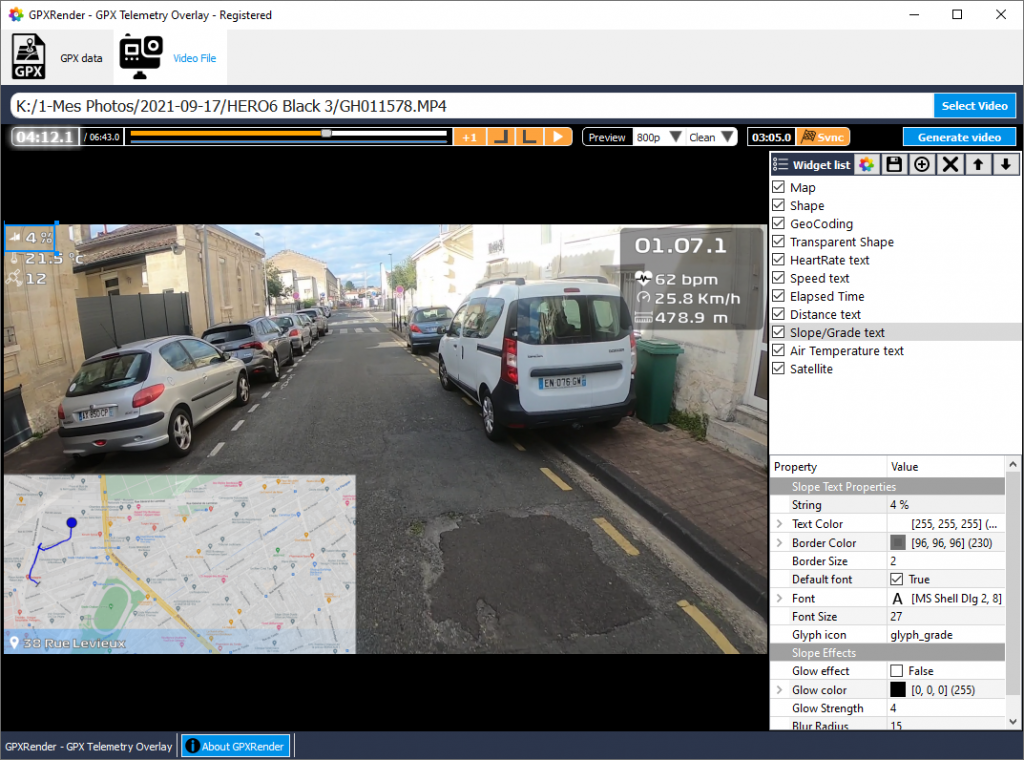 When you select the MAP widget on the video preview, you will be able to customize settings like the MAP provider (Google map, OpenStreeMap, satellite view or street view). All you will have to do after that is to click on the "Generate video" button in order to overlay the GPS MAP on your videos.
Easy and fast.