Telemetry viewer And Overlay compatible with GoPro, DJI, dashcams, Garmin, Insta360, mychron... Visualize Laps and Sectors. Compare times with this race analysis tool. Show and compare your trajectories on the map
GPXRender can

Extract

Analyse

Overlay

GPX, CSV GPS data
View, compare, analyze your GPS data
Telemetry overlay adds an immersive view to your videos
The gauges & visuals are customizable, allowing you to resize, change properties, colors and move the elements on the screen. See an overview of real-time stats as you watch your video. This software is also a Race Analyzer. Easy to use, this software will help you to find the best way to realize the Hotest lap.
---
Create immersive videos - Add GPS data your videos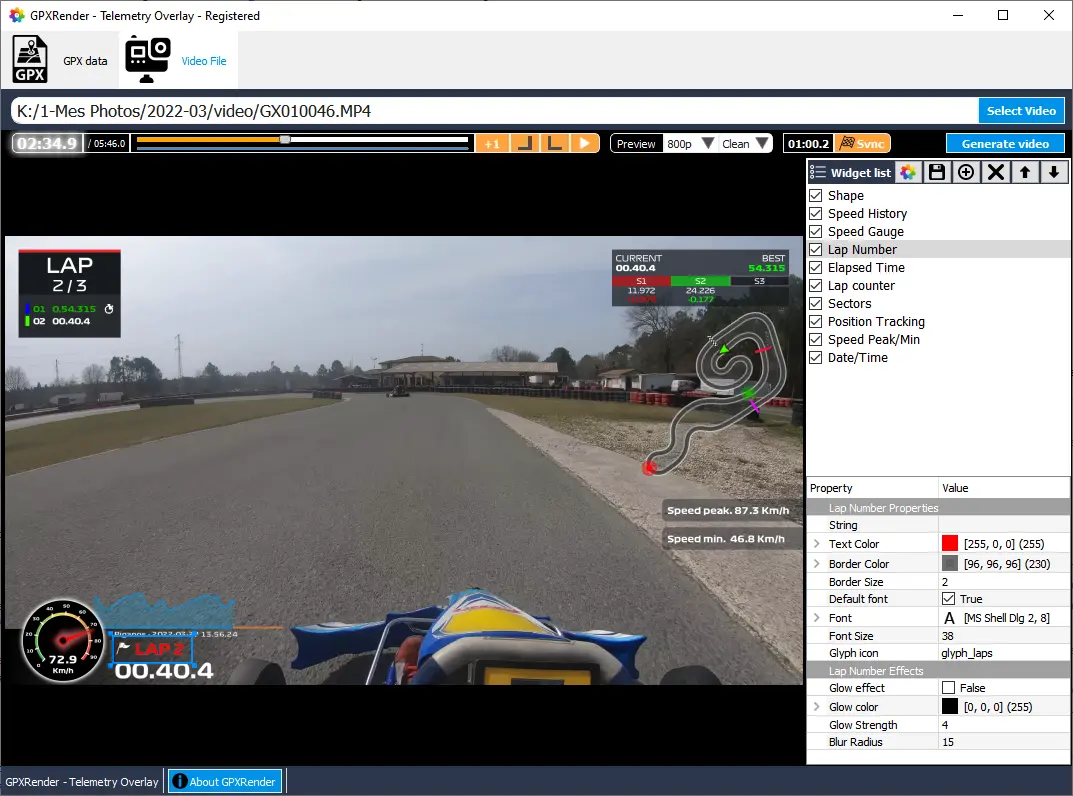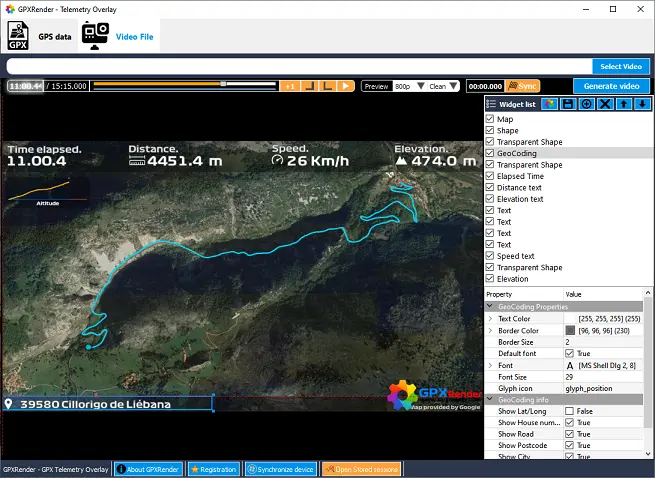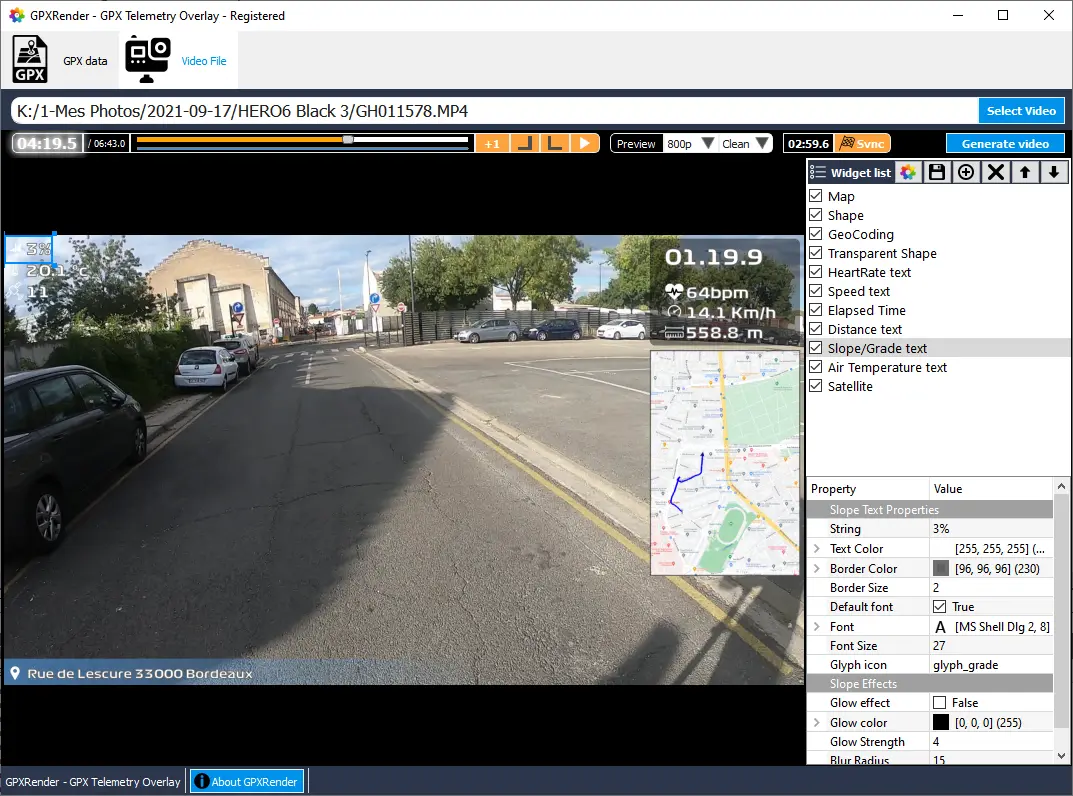 What GPXRender is capable of
Visualize path, speed, time, distance, Altitude... Analyze your race. See Lap Time, Sectors, trajectories and many data recorded. Compatible with many GPS telemetry recorder devices such as GoPRO, Garmin, MyChron, Alfano..

Add an immersive view to your video by providing stats and real time data about the action as it unfolds on-screen. Create amazing and exciting video for viewers

Visualization of the route you have taken. See your location as you move along the path. See your trajectories on a projected map.

Create amazing race videos with laps, sectors and many metadata.